As seen and featured in
Pilaten Black Mask (Pull out the Black heads) Are you bothered by ugly blackheads and black spots on your nose and face? The Pilaten Black Mask peel off mask for blackhead removal is our definitive best-seller. It's an Asian skincare discovery that soon became extremely popular for beauty enthusiasts all over the world because of it's efficiency on removing blackheads directly from the roots.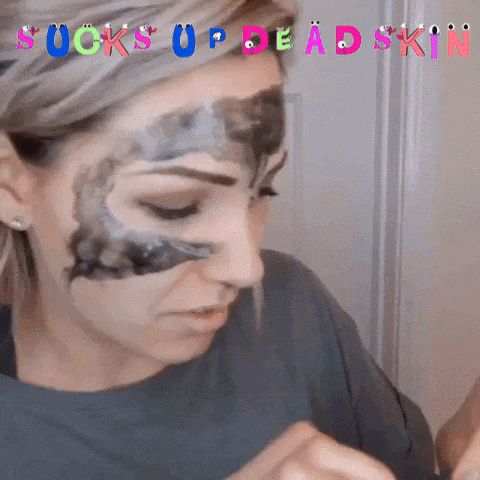 Activated carbon has the ability to clean, suck the sebum, dirt deep inside the skin to help you have a clean, acne-free skin.
How to use activated bamboo charcoal peeling gel to achieve the effect:

STEP 1
You should wash your face clean with warm water for pores to expand. It is best to use a warm washcloth and apply on the face for 2-3 minutes for pores to expand. Then wipe your face dry.
STEP 2
Apply to the face a thin layer of gel, wait about 3 minutes, then continue to apply on the skin a thick layer of gel and let it dry for about 20-25 minutes, sit in front of the fan, the fan will dry faster then peel off.
After finishing, use rubbing rose water to close the pores or ice.
PRODUCT DESCRIPTION

Use to remove bran acne, blackheads without damaging the skin, helps tighten pores.
- Peeling off blackheads, bran acne, dirt, fluff, ... Cleaning sebum, collagen helps restore, smooth skin, tighten pores
  As a gel, you can use it on your face
- Raw materials are imported directly from Japan, with main ingredients from natural and collagen
- Capacity: 6g
Our supply chain is working extremely hard to try and get your orders to you. As a number of you have moved to home working, we have had to adapt our expectations on the couriers that we rely on to get your goods to you. Products will be delivered by a courier Monday to Friday, between 9am and 5pm. Unfortunately you are unable to request a specific delivery time. Our Lead Time is 3 to 5 weeks. After your order has been dispatched from our warehouse, you'll receive an email detailing order tracking information. This is due to the extremely high volumes of goods being shipped by businesses through the courier networks.
Customer Reviews
I recommend this product
I have received face mask and also tried it yesterday. My skin became softer and hydrated, I recommend it!